April 25 evening, starting from Lanzhou Y71 travel train line along the Lan Yu railway arrived in Nanchong Railway North Station, which is from Gansu to Nanchong's first trip to the theme of "swimming in the United States and Sichuan, the three countries culture" tourism Train, representing the foreign tourists to the new era of tourism to Nanchong arrival.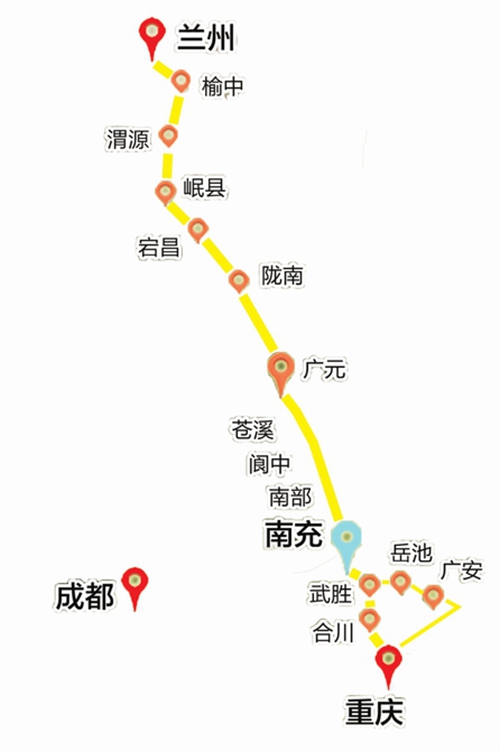 First went to Nanchong
Lanzhou tourists on the beautiful Nanchong full of longing
For nine days of Sichuan and Chongqing cultural bazaar starting from Lanzhou, after the arrival of Chongqing, Chongqing, tourists play Chongqing, and then arrived by train arrived in Nanchong. With the train on time to arrive, more than 500 Lanzhou tourists from the car filed out, with a longing for Nanchong tourism, have posed in front of the square photo.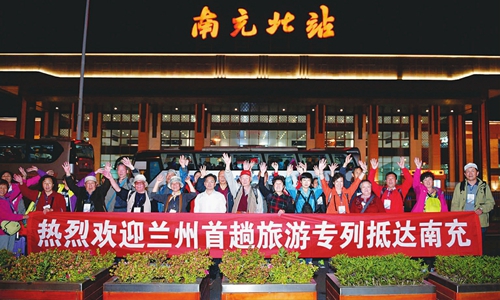 Three days and nights
Tour Nanchong four famous scenic spots
Nanchong tourism resources are very rich, there are 21 countries above the A level, but the travel time is limited, the trip finally identified the Xishan Scenic Area, Zhu De hometown, Langzhong ancient city and Nanchong Silk Museum 4 scenic spots as the first trip and follow-up trip The main tourist spots of the tourist train. These four scenic spots represent the Nanchong three culture, red culture, feng shui culture, Chinese culture and silk culture, Lanzhou tourists have great attraction.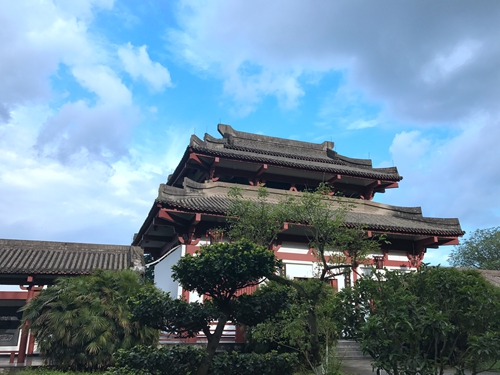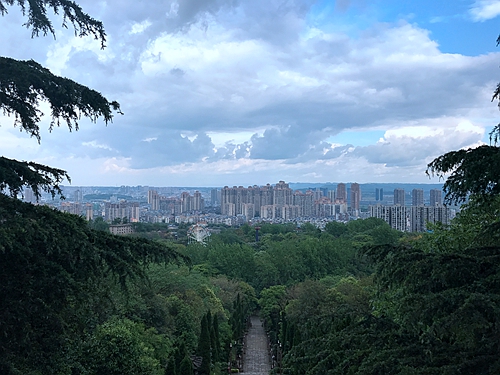 Charm west mountain
Lanzhou tourists praise
April 26 morning, full of visitors to the ten bus parked in the East Gate of the million rolls, Wanloulou is their first stop in Nanchong tourism, although the weather is not beautiful, but can not stop them want to explore the enthusiasm of the three countries culture The In the rain climbing the top ten thousand rolls, visit Chen Shou old home, pay qiao weeks after the tomb, Lanzhou tourists are exclaimed: "Nanchong found in the source of the culture of the Three Kingdoms, is really worthwhile trip.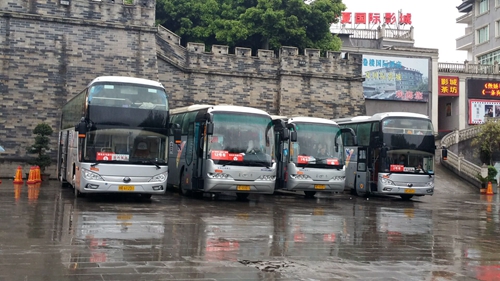 As a national 4A level scenic Xishan scenic area, with beautiful natural scenery and heavy historical and cultural heritage to attract tourists around. Nanchong is known as the "Three Kingdoms of the source of culture," the reputation of the three cultural tourism line is an important node, million rolls of scenic exhibition hall, save a large number of valuable historical materials, cultural relics. After listening to the lecturer detailed and lively explanation, Lanzhou tourists said that benefited from the beautiful scenery of the Western Hills full of praise, while the volume of the three volumes and the origin of the three countries have a more profound understanding of the culture.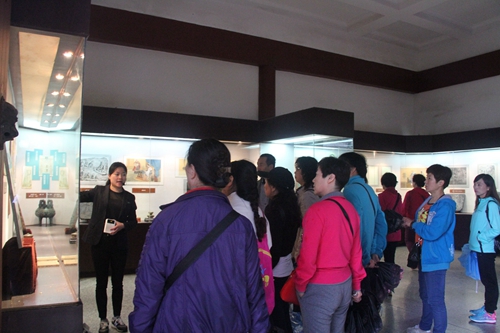 After three days and three nights of the tour, I believe that the United States and South Korea will give Lanzhou tourists leave a good memory, and through their word of mouth, to attract more tourists to travel to Nanchong, Lan Yu railway on the line from the more The more travel to Nanchong tour train.